I'm pleased to announce the winners of the 2013 #MormonPoetrySlam:
The Audience Choice Performance goes to Laura Craner reading "Introduction to the Mysteries (or How to Read a Poem)" by Patricia Karamesines.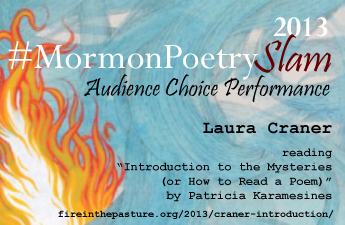 * * *
The Editor's Pick Performance goes to Ben Abbott reading "The Excommunicate" by Danny Nelson.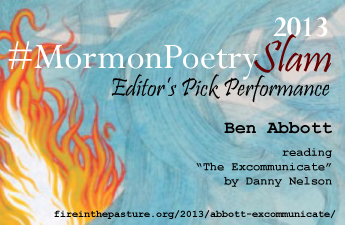 Congratulations to Laura and Ben! And a huge thanks to all the participants!
Share your thoughts on these (and all the event's) outstanding performances in the comments.
Also: I'll rehash some things I learned from the #MormonPoetrySlam experience in the coming weeks, so stay tuned.