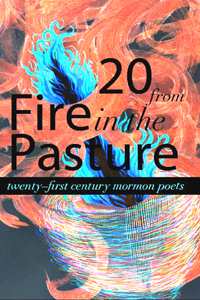 Good news: Fire in the Pasture's publisher, Peculiar Pages, recently released a sampler of poems from the anthology (formatted by the very capable Elizabeth Beeton of B10Mediaworx). It presents poetry from twenty of Fire's poets, including a poem by the late Paul Swenson, who passed just over a year ago. (God rest his soul.) As with the anthology, my intention with the sampler was to include a variety of poems from a variety of poets and by so doing to whet readers' appetites for the anthology's full-bodied goodness.
So if you haven't yet given way to this goodness and added Fire to your bedside stack of books, or if someone you know hasn't yet given way to this goodness, link through and grab your free sample. It's available in various formats—EPUB, Kindle, PDF, online—so you have no excuses: download it now and share it with all your friends.
Then upgrade to a full copy and see what goodness you've been missing.