I'm pleased to announce the winners of the 2nd Annual #MormonPoetrySlam:
The Audience Choice Performance goes to Laura Craner reading "How Long?" by Darlene Young.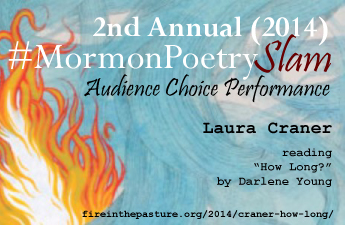 * * *
The Editor's Pick Performance goes to Jim Richards reading "Little Lion Face" by May Swenson.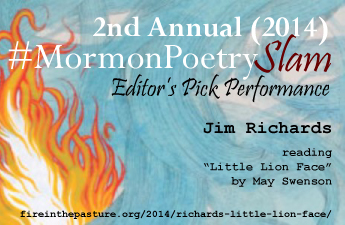 Congratulations to Laura and Jim! And a huge thanks to all the participants and voters!
Share your thoughts on these (and all the event's) outstanding performances in the comments.
---